Research the local short-term rental bylaws for your region and ensure that you're following all of the local, provincial, and federal laws.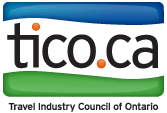 To facilitate short-term accommodation rentals in Ontario, a business must be registered with the Travel Industry Council of Ontario (TICO).
Tax Information for Short-Term Rentals
Municipal Short-Term Rental Bylaws in Ontario
Note: AirBnB is a separate and privately-owned advertising company for short-term rentals and cottages and should not be used as a term to identify a type of property or to describe an activity at a property.